Documentation
Geolocation API, Guides, Tutorials and References.
What is Woosmap?
Woosmap is a Platform for Developers to enable Location Intelligence in their Website and App. In this documentation, you'll learn how to start embedding Woosmap features in your website, and we'll provide some helpful resources to use as you work.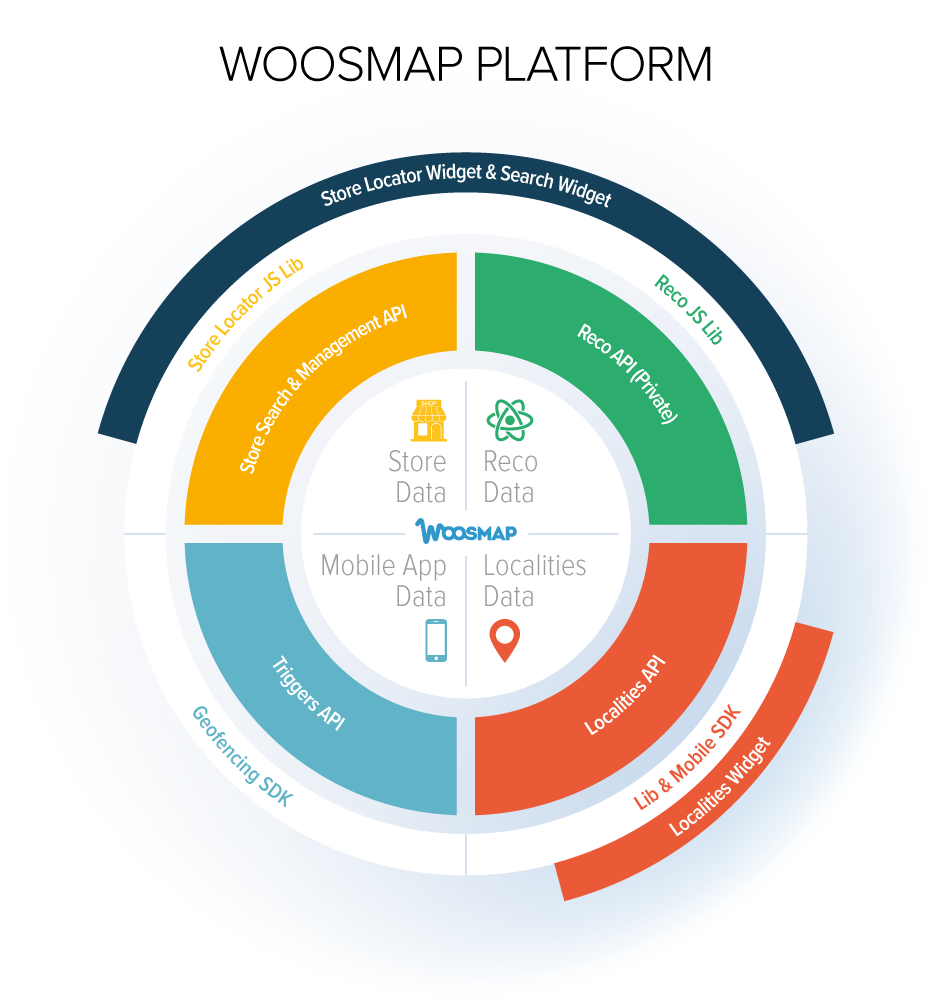 Search Localitites
The Woosmap Localities service is a web service that returns city names and postcodes predictions in response to an HTTP request. The request specifies a textual search string and optional geographic bounds. The service can be used to provide autocomplete functionality for text-based geographic searches.
Automate Geolocation
With Woosmap Recommendation API, you will be able to automate store selection for your site. Based on Woosmap database of millions of cookies, the Recommendation API returns two different datas: the estimated Lat/Lng coordinates of the user's Zone Of Interest (to feed your own store Search API), or a list of stores sorted by distance (if you have loaded your data in Woosmap Cloud).
Build a Store Locator
Save time by implementing Store Locator that will make sure you use your Google Maps Licence with the best practices.
Managing Data
Centralize your store data in Woosmap cloud. Check our full guide on how to prepare and send your data, in a way that creates great relevance.
Questions?
We're always happy to help with code or other questions you might have! Search our documentation, contact support, or connect with our sales team.
Get some help.